Carol's Corner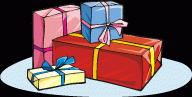 Welcome to Carol's Corner where you will find Gifts, Hand-Made Crafts, Craft Supplies, Antigues and Flea Market-Garage Sale Items. A wonderful assortment of items - some things new, some things old. Come in, browse around and enjoy yourself.
TRI-CHEM LIQUID EMBROIDERY FABRIC PAINT
CRAFT SUPPLIES:
Beads Supplies:
Craftsy Classes:
Leisure Art Books, Patterns and Classes:
Thank you for visiting Carol's Corner. We will be adding more items in the future. Also please visit all are link below. Please come back another time to see the additional items that we will be constantly adding.
Carol R. Platt

3896 Dewey Avenue, #234

Rochester, N.Y. 14616 U.S.A.

Telephone Number: 585-621-7350
Copyrighted 2009 - 2021 by Carol R. Platt
Reasons Why You Should Buy Your Gifts Here:.
Reliable Services.
Open 24 hours a day, 7 days a week.
You don't need to dress up to shop or order services or products.
Can do from home, you do not need to drive anywhere.
Services and products come to your home or business directly.
Fast, accurate services and products.
You do not have to wait in line for customer services.
You can do business in all kinds of weather in your home.
List of Offices and Stores
Carol Platt's Internet Mall Home Page
Carol R. Platt's Offices and Store
Gifts, Antigues, Flea Market-Garage Sale Items, Craft Supplies and Crafts
Hand-Made Crafts and Gifts
Carol R. Platt's Book Store
Virtual Assistant Office and Services.
Wealth Bible
Tri-Chem Liquid Embroidery and Fabric Paints
Books Written By Carol Platt
Affiliates Needed


Email: carolcreshop@yahoo.com